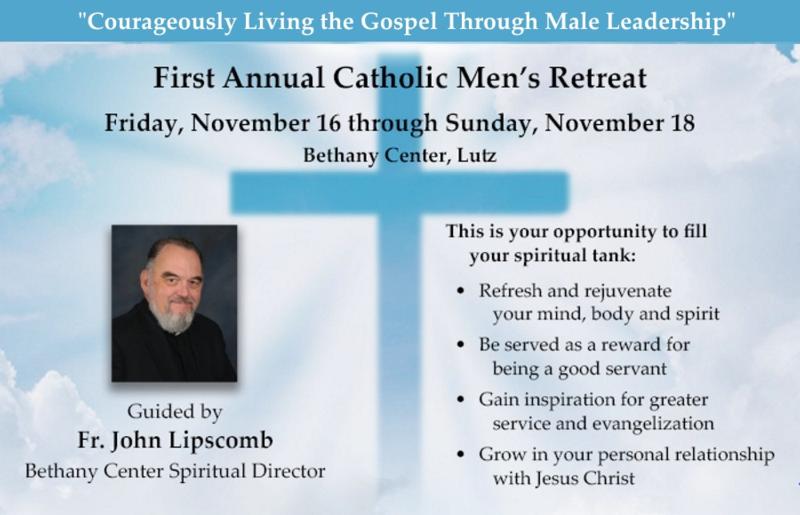 Brothers In Christ:
This weekend retreat is for men who strive to be leaders within the Diocese of St. Petersburg. This is your opportunity to be served in appreciation for the service you provide to your family, parish and the Diocese.
If you have received a personal or email invitation from us, please click here to register.
Lastly, please mark your calendars for our 9th Annual Tampa Bay Men's Conference on March 9, 2019.
Click here for more information
.
May God bless you,
Suncoast Catholic Ministries