Conference Details
12th Annual TAMPA BAY MEN'S CONFERENCE
Behold, I Make All Things New
Saturday, February 26, 2022
Higgins Hall on the campus of St. Lawrence Catholic Church
5225 N Himes Ave, Tampa, FL 33614
Both In-person Attendance and Virtual Attendance options are available.
6:30 AM - Rosary
8:00 AM - Mass
9:30 AM - Speaker presentations begin
12 Noon - Lunch Break
3:00 PM - Conference ends with Benediction
Reconciliation and Adoration opportunities available throughout the day.
The 12th Annual Conference features these nationally recognized speakers:
Fr. Larry Richards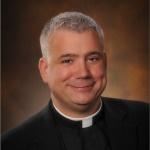 Father Larry Richards has been a priest since 1989 for the Diocese of Erie, Pennsylvania and he currently serves as pastor of St. Joseph Church/Bread of Life Community in Erie. In 2004 Father founded The Reason For Our Hope Foundation, a non-profit organization dedicated to 'spreading the Good News' by educating others about Jesus Christ and the Catholic faith through CDs, DVDs and books.
Father Larry's first book, "Be a Man! Becoming the Man God Created You To Be" was published by Ignatius Press in October of 2009, and was the #1 best seller by Ignatius Press in 2010. Father Larry's second book, "Surrender! The Life-Changing Power of Doing God's Will" was published by Our Sunday Visitor in September of 2011. In 2014, a Catholic Men's Bible, NABRE, with introduction and instructions by Fr. Larry was published by Our Sunday Visitor. A Scripture Desk Calendar entitled "No Bible, No Breakfast! No Bible, No Bed!" containing both morning and evening Scripture passages and encouraging words from Fr. Larry, was published by The Word Among Us in 2014.
Father hosts the EWTN internet radio show called "The Reason For Our Hope" on Mondays and Fridays at 1:00 p.m. (EST), and the EWTN radio show called "Father Knows Best" on Mondays and Fridays at 4:00 a.m. (EST), and previously was a favorite on the EWTN radio show called "Open Line" on Thursdays from 2015 thru 2020
Dr. Ray Guarendi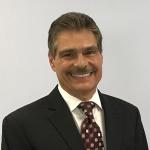 Dr. Ray Guarendi is a Catholic father of ten adopted children, a clinical psychologist, author, professional speaker, and national radio and television host. His radio show, "The Dr. Is In" can be heard on over 440 stations and Sirius XM channel 130. His TV show, "Living Right With Dr. Ray" can be seen on EWTN Global Catholic Network and is aired in 140 countries.
Dr. Ray's national EWTN television series, "Living Right With Dr. Ray," is in its 6th season. The world is in great need of the truth, and of authentic guidance in finding the answers to life's daily family issues. Dr. Ray's television program combines the wit, humor, and experience of its host with the timeless wisdom of the Catholic Church to provide these answers. The program has captivated TV viewers around the world through the dynamic format of a faithfully Catholic family psychologist interacting with a live audience on a wide range of topics.
In addition to the Parenting and Family genre, Dr. Ray speaks on many topics concerning the Catholic faith. As an adult "revert," he has written and spoken extensively on Catholic Apologetics. His ecclesiastically approved books, What Catholics Really Believe and Why Be Catholic are a basis for many of his presentations designed to help Catholics understand and defend the wisdom and beauty of the one, true faith. His book, When Faith Causes Family Friction, addresses many issues of faith that are surprisingly common causes of division among family members and relatives.
Personal Witness Talk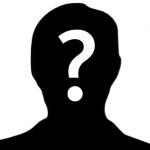 Due to the large number of requests received from our 2021 Conference Survey, we will once again feature a Personal Witness Talk. A man from the audience will share his personal story of how his Catholic faith has shaped his life.
Jeff Joaquin, a founding member of Suncoast Catholic Ministries, shared his testimony in 2020. It was the story of a "Prodical Son" who was once lost but through the grace of God was found. By sharing from his heart, Jeff's witness allowed the men in attendance to delve into their own hearts and see how God can and does work in their lives, even when they may feel overwhelmed with nowhere else to turn. Many men expressed how important it was to hear someone like them share his personal faith story.
If you would like to share yours, please contact us at info@suncoastcatholicministries.com. We will be interviewing candidates during October and November.