2020 CONFERENCE DETAILS
The 10th Annual
TAMPA BAY MEN'S CONFERENCE
Who do YOU Say That I Am?
Conference recap and photos coming soon!
Dr. Tim Gray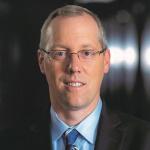 Tim Gray is President of the Augustine Institute and a well-known Catholic speaker and author.

Under Dr. Gray's leadership, the Augustine Institute has established the largest Catholic graduate
school of theology in the country, and has created best-selling programs including: Symbolon, a
comprehensive program of faith formation for adults; FORMED, a digital platform with a vast array
of Catholic films, eBooks, and audio talks; and Signs of Grace, a sacramental preparation program for
children. They are currently also developing a comprehensive Catholic curriculum for students in
grades Kindergarten through high school.

Dr. Gray has a Ph.D. in Biblical Studies from Catholic University of America., and is the author of
several books including Peter: Keys to Following Jesus and Praying Scripture for a Change: An Introduction to
Lectio Divina.

Tim and his wife Kris, and son Joseph, live in Littleton, Colorado.
Peter Herbeck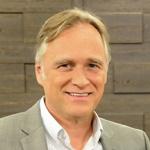 Peter Herbeck is the vice president and director of missions for Renewal Ministries. For more than thirty years, he has been actively involved in evangelization and Catholic renewal throughout the US, Canada, Africa, and Eastern Europe.
Peter is a co-host for the weekly television programs The Choices We Face and Crossing the Goal on EWTN-TV. He also hosts the daily radio show Fire on the Earth. He is a frequent conference speaker, has authored When the Spirit Comes in Power and When the Spirit Speaks, and has produced CDs and booklets about discipleship and life in the Spirit. Peter is involved with i.d.9:16, an outreach to Catholic young adults sponsored by Renewal Ministries.
Peter and his wife Debbie have four children and six grandchildren (with one on the way), and reside in Ann Arbor, Michigan.
New for 2020!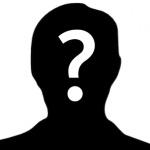 We've prayerfully considered the feedback offered through our annual conference surveys, and based on that feedback, we are making some changes to this year's conference agenda:
A special guest speaker will be giving his personal salvation testimony. This will not be a professional speaker but one of the men who regularly attends our men's conferences. He may even be sitting next to you!
We will have longer breaks this year allowing you more time to visit the Ministry Room, receive the Sacrament of Reconciliation, converse with other attendees, or meditate and pray before the Blessed Sacrament.
The Blessed Sacrament will be located in Higgins Hall once again to afford attendees a better opportunity for adoration.