2018 CONFERENCE DETAILS
The 8th Annual
TAMPA BAY MEN'S CONFERENCE
Catholic Men in a Modern World
"Come and See"
Saturday, February 10, 2018
Higgins Hall at St Lawrence Catholic Church, Tampa
Doors open at 6:30 a.m. with the formal program going from 8:00 a.m. to 3 p.m.
The program includes Mass, Reconciliation, and Benediction. It is open to married, single and divorced men including fathers, teenage sons, and grandfathers, whatever their level of faith, or whatever their faith belief.
This year's conference features speakers Jeff Cavins, Fr. Dwight Longenecker and John Pridmore with Mass celebrated by Bishop Gregory Parkes
Jeff Cavins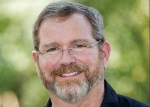 Jeff Cavins is recognized both nationally and internationally as an exciting public speaker and bible teacher. He communicates the Catholic faith at a level that everyone can understand, taking theological truths and expressing them in a practical way.
He is the creator of the popular Great Adventure Bible Study series published by Ascension Press. The foundational study, The Bible Timeline: the Story of Salvation, has enabled students to understand the chronological flow of Scripture. Other Great Adventure Bible Studies taught and recorded by Jeff include Matthew, Acts, Revelation, Psalms and James. Over 6000 groups have used these studies in the US and other countries, and they have helped hundreds of thousands of Catholics and other Christians engage in scripture in a life changing way.
Jeff is the founding host of EWTN's weekly program "Life on the Rock" as well as Relevant Radio's daily show, "Morning Air." He is author of several books including the best-selling book, My Life on the Rock: A Rebel Returns to the Catholic Faith and I'm Not Being Fed: The Food That Satisfies the Soul. Walking with God: A Journey Through the Bible is co-authored with Dr. Tim Gray and gives an insightful overview of the Bible. His latest books are Praise God and Thank Him: Biblical Keys for a Joyful Life and When You Suffer: Biblical Keys for Hope and Understanding both published through Servant Books.
Jeff received an MA in Theology from Franciscan University of Steubenville. He is on the board of the Archbishop Harry J. Flynn Catechetical Institute at the St. Paul Seminary in St. Paul, Minnesota, where he has served as director for 6 years. He is also a Fellow of the Augustine Institute in Denver, Colorado, and the St. Paul Center for Biblical Theology in Steubenville, Ohio.
Fr. Dwight Longenecker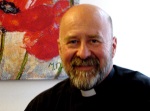 Fr. Dwight Longenecker is an American who has spent most of his life living and working in England. He was brought up in an Evangelical home in Pennsylvania. After graduating from the fundamentalist Bob Jones University with a degree in Speech and English, he went to study theology at Oxford University. He was eventually ordained as an Anglican priest and served as a curate, a school chaplain in Cambridge and a country parson on the Isle of Wight.
Realizing that he and the Anglican Church were on divergent paths, in 1995 Fr. Dwight and his family were received into the Catholic Church. He spent the next ten years working as a freelance Catholic writer, contributing to over twenty-five magazines, papers and journals in Britain, Ireland and the USA.
His first book is the best-selling book of English conversion stories called The Path to Rome– Modern Journeys to the Catholic Faith. A prolific author, Fr. Dwight has also written Quest for the Creed, The Romance of Religion–Fighting for Goodness, Truth and Beauty, The Sacred Sacrifice, Christianity Pure & Simple, Catholicism Pure and Simple, How to Be an Ordinary Hero, Praying the Rosary for Inner Healing, A Sudden Certainty, The Gargoyle Code - a book in the tradition of C.S Lewis' The Screwtape Letters - and its sequel Slubgrip Instructs.
Fr. Dwight also contributed to the best-selling Surprised by Truth series, the book DisOrientation, and is a regular contributor to Catholic Online, Catholic Exchange, ZENIT, Integrated Catholic Life Aleteia and The Imaginative Conservative. He has regular columns at National Catholic Register and the St Austin Review. He has also written a couple of children's books, had three of his screenplays produced, and is working on a thriller set in the English Reformation.
In 2006, Fr. Dwight accepted a post as Chaplain to St Joseph's Catholic School in Greenville, South Carolina. This brought him and his family back, not only to his hometown, but also to the American Bible belt, and hometown of Bob Jones University. In December 2006 he was ordained as a Catholic priest under the special pastoral provision for married former Anglican clergy. He now serves as parish priest of Our Lady of the Rosary parish in Greenville.
John Pridmore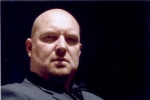 John Pridmore is a high profile Christian speaker who many will remember from his captivating testimony at our 2015 Men's Conference. The 52-year-old travels the globe telling audiences how he changed his life following heavy involvement in organized crime and long stretches in prison.

The reformed gangster nearly killed a man outside a London nightclub simply to impress an underworld boss who was there. That was 20 years ago and he decided to use his experiences to help young people by showing them an alternative path to violence and drugs, and how to use their gifts to help others.

After his conversion in 1992 he made his way to the Bronx in New York to join the Franciscan Friars of the Renewal, a small group of men who live as monks in some of the seediest urban districts, to help them in their outreach work. While in the Bronx he met Saint Mother Theresa who helped him to love again and to use his story to help others.
John Pridmore is now a full time speaker in parishes, schools and prisons around America, the UK and Ireland to tens of thousands of people each year. He has founded his own community in Ireland, has led retreats, conferences and seminars throughout the UK and USA as well as Switzerland, Germany, Holland, Cayman Islands, France, Italy, Hong Kong, Australia, Tasmania, New Zealand, Mexico, Liberia, Bosnia Herzegovina and Croatia, Hungry and Slavonia.
His book From Gangland to the Promised Land tells his powerful story and reveals God's mercy. It has inspired hundreds of thousands to grow in their faith.