Conference Details
The overarching theme of the 13th Annual Tampa Bay Men's Conference is
Spiritual Warfare represented by this quote from 2nd Corinthians 10:3:
"For though we live in the world, we are not carrying on a worldly war."
The Ignatius Press Study Bible interprets St. Paul's message in this way:
"Behind Paul's visible opponents in Corinth lurk powers that are invisible and demonic. He is confident, however, that his ministry leads divine power to the world through weapons of spiritual warfare: preaching, prayer, Scripture, and the Sacraments."
St. Paul was ready.
Are you ready?
The 13th Annual Tampa Bay Men's Conference
featuring
Bishop David L. Toups, Fr. Dwight Longenecker
and a Personal Witness Talk
plus special Breakout Sessions on theme-related topics
Saturday, February 25, 2023
6:30 AM - 3:00 PM
Higgins Hall, Tampa
on the campus of St. Lawrence Catholic Church
Tickets are $60 per person with special 2 for 1 Father/Son combo pricing.
High School/College Student single tickets are $30 each.
Clergy and other religious are Free
Pricing includes lunch and a breakfast snack
Bishop David L. Toups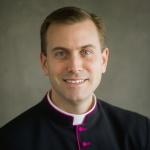 .
Most Reverend David L. Toups is Bishop of the Dioceses of Beaumont, TX since his installment in 2020. Bishop Toups was ordained to the priesthood in 1997 for the Diocese of Saint Petersburg and served both in local parishes and at the seminary, helping to form many of our diocese's priests.
Bishop Toups attended Florida Southern College in Lakeland before entering St. John Vianney College Seminary in Miami with a BA in Philosophy and Theology. He attended the Pontifical North American College in Rome and obtained a Bachelor of Sacred Theology and Licentiate of Sacred Theology from the Pontifical Gregorian University, and a Doctorate in Sacred Theology from the Pontifical University of St. Thomas Aquinas.
His assignments after ordination included: Parochial Vicar at St. Francis Cabrini Parish in Spring Hill; Assistant Dean of Students and Dean of Students, the Administrative Council, Faculty Council, the Seminary Formation Team, and Professor of Sacramental and Liturgical Theology at St. Vincent de Paul Regional Seminary in Boynton Beach.
Between 2007-2010, Bishop Toups was released from diocesan assignment to serve as the Associate Director of the Secretariat for Clergy, Consecrated Life, and Vocations at the U.S. Conference of Catholic Bishops in Washington. He returned to the Diocese of Saint Petersburg in 2010 and served as Pastor of Christ the King Parish in Tampa, before being named as President and Rector of St. Vincent de Paul Regional Seminary in 2012 where he served until his appointment as Bishop of Beaumont.
Fr. Dwight Longenecker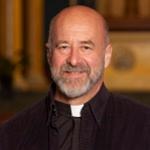 Fr. Dwight Longenecker is a prolific author, blogger, podcaster, and vlogger. He spoke at our 2018 conference and received excellent reviews from the attendees. Much of Fr. Longenecker's content deals with Spiritual Warfare, the overarching theme of this year's conference. Among his popular books on the subject are The Gargoyle Code, Slubgrip Instructs, Praying the Rosary for Spiritual Warfare, and Immortal Combat. He even offers several online courses on the subject via subscription to his website https://dwightlongenecker.com/.
Fr. Longenecker was brought up in an Evangelical home in Pennsylvania. After graduating from the fundamentalist Bob Jones University with a degree in Speech and English, he went to study theology at Oxford University. Eventually he was ordained as an Anglican priest and served as a curate, a school chaplain in Cambridge and a country parson on the Isle of Wight.
Realizing that he and the Anglican Church were on divergent paths, in 1995, Fr. Longenecker and his family were received into the Catholic Church. For ten years they continued to live in England where he worked as a freelance writer and charity worker. Then in 2006 the door opened to return to the USA and be ordained as a Catholic priest.
Fr. Longenecker now serves as Pastor of Our Lady of the Rosary Church in Greenville, South Carolina.
Personal Witness Talk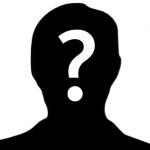 Once again, the Personal Witness Talk at our 2022 conference was a moving experience for many in the audience, so this is now a regular part of our conference lineup. A man from the audience will share heis personal story of how his Catholic faith has shaped his life.
Jack Lavery, a frequent attendee of the annual men's conference, shared a moving testimony centered on the 2022 conference theme of "Behold, I Make All Things New". Jack told his story of worldly success and temptations, renewal and salvation through his Catholic faith, followed by tragic personal loss. Despite his loss, he remained strong in his faith, and in a miraculous way, he was able to find peace, happiness, and new purpose in his life.
By sharing from his heart, Jack's witness allowed the men in attendance to delve into their own hearts and see how God can and does work in their lives, even when they may feel overwhelmed with nowhere else to turn. Many men expressed how important it was to hear someone like them share his personal faith story.
NEW THIS YEAR!
Special Breakout Sessions
Each year in our post-conference surveys, one of the more popular choices for ways to improve the conference has been to add interactive Breakout Sessions on topics of interest to today's Catholic man.
This year we will be adding three concurrent breakout sessions to close the day. Each 45-minute session will be on a topic related to our overarching theme of Spritual Warfare. As an attendee, you are free to move from session to session to sample each one, or you can pick the topic of greatest interest to you and stay in that session the entire time.
The topics and leaders for the breakout sessions are:
Spritual Warfare - A Deep Dive Q&A with Fr. Dwight Longenecker
A Guide to Spiritual Discernment for Catholic Men with Fr. Chuck Dornquast
Courage in Spritual Battle and The Martyrs of La Florida with Fr. Len Plazewski